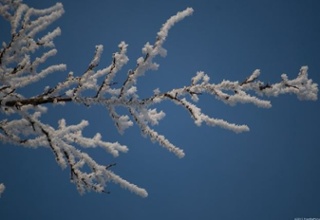 As the weather turns to Winter here in the Baltimore Metro Area, we at Chesapeake Property Management take great care to make sure that our rental properties are protected as much as possible.
>> See 9 Risks a Good Property Manager Takes Over On Your Behalf
If you are self managing your rental or investment property or if you are not using Chesapeake Property Management, here are a few things to pay attention to:
10 Tips For Preparing Your Rental Property For Winter
1. Turn off all hose bibs properly.
The inside valve of the property's hose bibs should be off and the outside valve should be open. Doing so will prevent frozen pipe disasters.
Here's a 4:47 minute video showing you how to properly winterize a hose bib:
2. Complete and file the BGE (Baltimore Gas & Electric) auto name change form.
Make sure your BGE auto name change form is complete and filed with BGE. That way, the heat stays on in the event the tenant does not pay the bill.
3. Make sure tenants know their responsibility regarding snow/ice on sidewalks.
Unless the HOA takes care of the sidewalks, the tenant is usually responsible for making sure sidewalks and walkways are clear of snow and ice. Please take the time to educate tenants on their responsibilities so that there is no confusion or misunderstanding.
> > See 9 Reasons To Rent a Chesapeake Property Management Home in Baltimore
4. If the home is vacant, professionally winterize the home.
5. Check gutters and downspouts for leaves and debris.
Make sure all gutters and downspouts are free of trash, leaves and debris and that all water drains drain away from the house.
With snow, ice, and leaves, flooding can happen and you want to make sure that everything is clear and draining properly.
6. Professionally inspect the roof.
Have the roof, pipe collars, gutters and downspouts checked by a licensed and insured roofer.
7. Make sure detectors are working.
Check smoke detectors and Carbon Monoxide detectors, replace batteries, if applicable.
>> See Why Tenants In Baltimore Need Working Carbon Monoxide Detectors
8. Inspect the fireplaces.
Inspect all fireplaces in the home and close fireplaces and dampers, if applicable.
9. Check the windows.
Check all windows to ensure that they are closed properly and latched/locked. The top sash tends to slip if not properly locked and latched.
10. Check all baseboard or outside heaters prior to cold weather.
This is just a quick list of things that we educate our landlords and tenants on as cold weather arrives. Most of our tenants came from apartments and are not familiar with the differences between renting an individually owned home and an apartment. They need to be educated so that all parties are safe and so that your home is protected.
>> See Renting an Individually Owned Home vs An Apartment: What's Different?
We at Chesapeake Property Management take the time up front to make sure that all parties have a positive experience. Is it time consuming? Yes. But it is worth it. We also have a dedicated property management team available to answer all of our clients' questions.
>> See Chesapeake Property Managers Describe a Typical Day
>> See Why Choose Chesapeake Property Management To Manage Your Baltimore Area Home?
Please contact us if you have any questions. We look forward to helping you.