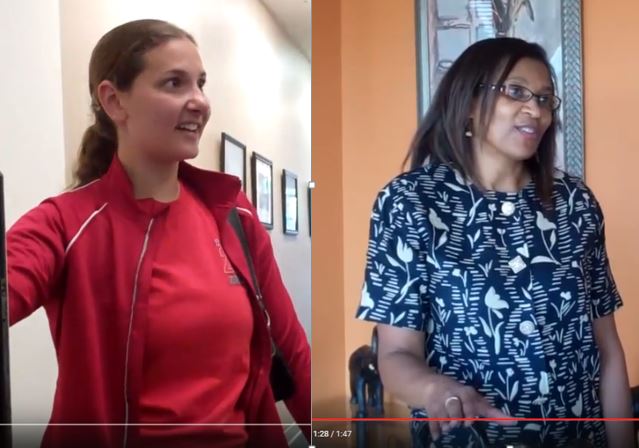 If you're wondering why you should choose Chesapeake Property Management to manage your Baltimore area rental property, please watch the two videos below.
One is of a current landlord and the other of a former tenant. They bring to life Chesapeake's win/win philosophy for managing properties. They say it better than I have in previous blog articles!
>> See How Chesapeake Property Management Came To Be
>> See Chesapeake Property Management Vs. Other Property Management Companies
>> See 9 Reasons To Rent a Chesapeake Property Management Home in Baltimore
Watch this 36 second video of one of our current landlords:
And you can listen to one of our past tenants in this 1:47 minute video:
Why Chesapeake Property Management's Win/Win Philosophy For Managing Properties Helps Landlords
What strikes me is that we focus very hard on our win/win philosophy and treating both the landlord and the tenant with respect. When I review other property management companies' Google reviews, I usually see a win/lose philosophy. Landlords are happy and tenants are miserable or vice versa. This is typical. Property managers get paid by the landlords and are often viewed as the enemy by the tenant. We work very hard to create a more collaborative atmosphere that benefits all parties.
As I said to 3 prospective landlords just the other day, we believe in win/win. As a former attorney, I know that the court system in the state of Maryland favors the tenant. It is just the way it is. Therefore, the best way to protect our landlords is to be very detailed up front, before you sign a lease, as to the tenant selection process and both parties' responsibilities in the lease. However, once we have vetted the tenant and signed the lease, both parties need to be treated respectfully.
Why? Because if you truly want a tenant to pay the rent on time and take care of your home, you need to treat them right. Take their calls in a timely fashion, resolve their issues and, sometimes, even tell the landlord that they have to make that expensive repair even if they don't want to. This avoids going to court because we know that if we go to court, the system is biased against the landlord. Even if landlords win in court, they lose time and time is money.
>> See Renting an Individually Owned Home vs An Apartment: What's Different?
In almost 18 years, we have filed for eviction less than 5 times. We are not eviction experts and don't want to be. Do we know how to file for eviction? Yes. But we know that this is often not the best solution for our landlord and we want to put systems in place so that we prevent these situations from happening.
>> See How A Good Property Management Company Can Save You Money
Chesapeake Property Management Wants The Best Landlords, Tenants and Homes!
So, if you are a landlord hiring a property management, find out...What do tenants say about the property management company? Ask for references. Check the background. Check the Google Reviews. It matters to your bottom line.
>> Read Chesapeake Property Management's Google+ Reviews
We want the best properties, the best landlords and the best tenants. And in order to do that, we need to be the best property management company out there. We hold ourselves to a high standard so that you can move on with your life and not worry about your investment property in Maryland. Give us a call. Let us help you too.