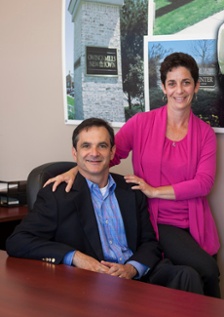 If you're new to Chesapeake Property Management, you may not be familiar with how the company came to be and what inspired us to start the business in 1997.
You see, the reasons are very similar to the ones that inspired us to become involved in the Baltimore area real estate business in 1992:
1. To offer business and financial guidance to landlords whose homes we are helping them manage.
2. To provide a consistent level of service with a team-based approach to renting and managing properties for both renters and landlords.
3. To ensure a highly professional and competent level of service that only gets better as clients navigate through different states of home ownership.
Chesapeake Property Management is focused exclusively on managing residential real estate in the Baltimore area. We do so for owners, investors and real estate brokers of single-family homes and small multi-family properties by:
Marketing your property,
Securing qualified tenants,
Maximizing your rental income
Taking care of every detail to make sure your investment remains in top condition, from improvements to maintenance and emergency repairs.
We invite you to read 3 Reasons Why Yaffe Real Estate Got Started In The Baltimore Market which explains how owners Wayne and Linda Yaffe got started in the real estate business.
Chesapeake Property Management and Yaffe Real Estate focus on professionalism and on how best to serve clients with our expertise, so you can expect an experience focused around your needs whether you are a landlord or a renter.
>> Read Chesapeake Property Management Vs. Other Property Management Companies.
What experiences have you had with property management companies? What would you recommend to first timers? Let us know in the comments.