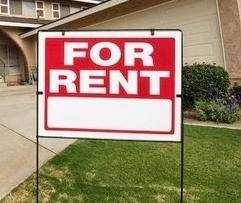 10 Start Up Costs Associated With Renting Out Your Home
Many prospective landlords do not anticipate the start-up costs to rent out their homes. Listed below are a few things you should be aware of.

1. Local laws and licenses to rent out a home
Does your Maryland county require a rental license? Do you have to pass an inspection? If you are in Baltimore County or Howard County, you do need a rental license. However, the process is different for each. Baltimore County allows you to hire a 3rd party licensed inspector. Afterward, you can submit your completed inspection paperwork with your application. You will then receive a license.
Baltimore County Rental Housing Registration
In Howard County, you must schedule your inspection with a Howard County government inspector who submits your paperwork. You have less control over the timing and turnaround time because you are at the mercy of a government inspector's hours. It is essential to plan ahead if you are looking to rent out your home.
Howard County Rental Housing License Requirements
2. What is on the rental home inspection?
Knowing what will be inspected is important to ensure you pass the first go around. You may incur expenses to prepare your home for inspection - replacing smoke detectors, carbon monoxide detectors, tightening railings, touching up peeling paint, and so forth. Look at what your jurisdiction inspects and wait until everything is in great shape before you call the inspector.
Why Tenants In Baltimore Need Working Carbon Monoxide Detectors
3. Other Inspections
Was your home built before 1978? Then you need a lead inspection and a Maryland Department of the Environment certificate. We only manage "lead-free" homes for liability reasons, so the results of your lead test are significant and something that you want to pay attention to.

Asbestos, peeling paint, underground storage tanks - you want to minimize your risk as much as possible. Even if an inspection is not mandatory, it is a good idea to have one done to protect yourself as a landlord.
4. Aesthetic Updates
If you want the best tenants, you'll need to spruce up your home - Fresh neutral paint colors, newer carpeting, new flooring, clean cabinets and drawers, and attractive exterior landscaping. You may have to spend some money or time getting everything ready to go. The best tenants want the best properties, so doing these updates ahead of time is worth the effort.
How To Prepare Your Home For The Rental Market
5. Repairs
Even though your home may pass inspection (focuses on safety hazards), you still need to fix those systems you have put off. Have a leaking skylight you have lived with for years? Your tenant will want to avoid dealing with that and will be very unhappy if you do not fix it. Fix everything now before it becomes a major headache later.
6. Landlord Insurance
Our landlords have to switch their insurance policy from an "owner-occupant" policy to a landlord policy with liability coverage. This may cost a few extra dollars but is mandatory for our managed homes and covers you in case of a lawsuit. As good as we are, things do happen and we want you to be protected as much as possible. Liability coverage will give you "peace of mind" if something happens and you need the guidance of an attorney.
12 Tips for 1st Time Landlords In The Baltimore Market
7. Tax deductions and renting out your home
Some of our landlords did not anticipate start-up costs and struggled with some upfront costs. We understand this and strongly encourage every landlord to contact a tax advisor early on to maximize deductions and depreciation. Speak with an advisor early to ensure your record-keeping is perfect from day one. This will help offset some of your upfront costs and give you some relief.
Rental Property Tax Deductions & Depreciation For First Time Landlords
8. Being a Landlord - The First 30 Days
Murphy's Law: Anything that can go wrong will go wrong.

Systems are going to break or need repair in the first 30 days. Please mentally prepare for it so that you stay calm and are not completely surprised. When tenants move in, they often "discover" systems that need repair. While it is challenging, we need to fix these systems so the tenant is safe and you, the landlord, abide by your responsibilities in the lease.

Please have a financial cushion and a calm temperament to prepare for the unexpected.
9. $500 Escrow Account
We require that each of our landlords provide us with $500 at the time of contract signing so that we can open an escrow fund for repairs. At the end of the lease term, we will refund any balance. This helps us make repairs when we need extra funds on the monthly rental income.
At the end of the lease term, we will refund any balance. All money will be accounted for via your landlord portal. We are a transparent company, so you can always contact us with any questions.
10. The First Month's Rent
The first month's rent usually goes to the agents in the transaction. We pay the landlord's agent and tenant's agent to bring the landlord and the tenant together. This is paid out of the first month's rent.
Our landlords are not receiving income in month one while incurring out-of-pocket start-up expenses. This can be difficult, but there is no way around it. Please plan for it and speak with your tax advisor to maximize every legal deduction possible.
If you have any questions, please contact us directly.