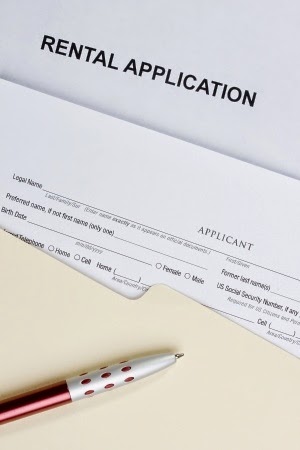 After 17 years in the property management business and hundreds, if not thousands, of families served, we know that there are many differences between renting an individually owned home and a corporate owned apartment.
We here at Chesapeake Property Management spend a lot of time educating new tenants on those differences and their responsibilities so that there are few surprises.
(Just so you know, we also educate our new landlords on their responsibilities to their tenants.)
Here are just a few differences we consider helpful to highlight so you are prepared and have a smooth leasing experience.
What's Different About Renting an Apartment?
Usually in an apartment or corporate owned rental complex, the tenant has very few maintenance responsibilities. There is usually an on-site office and on-site maintenance staff to handle exterior maintenance and some interior repairs. Usually, rental complexes are more transient with less chance to get to know your neighbors. People may move in and out frequently and everyone is on his or her own schedule.
What's Different About Renting an Individually Owned Home?
The advantages to renting an individually owned home are obvious.
In owner occupied communities you will see pride of ownership, homeowners tending to their gardens and exterior maintenance of their homes, neighbors outside socializing and helping each other, and just an overall sense of caring and connecting that may not exist in a transient apartment community.
Most of our Landlords did owner occupy the home at one time, loved their home and their neighbors and took a lot of pride in maintaining the home, the community and the positive relationships with neighbors and friends.
Our Landlords want to pass on this pride to you, their tenant, and hope that you have a positive experience during the lease term.
Tenant Responsibilities for Individually Owned Homes
In Chesapeake Property Management leases, tenants have a responsibility to do the following:
Shovel the walks when there is ice and snow (unless it is a condo),
Maintain the grass and bushes,
Change the HVAC filters monthly,
Check and change their smoke detector batteries on a regular basis,
Make sure the carbon monoxide detectors are plugged in and working,
Pay attention to any leaks or repairs that require a call in to the Chesapeake Property Management team
Overall, it's important to keep your eyes and ears open to anything in the home that does not look quite right. Smell a gas odor? Call BGE ASAP! Hear or see water leaking? Turn off water to the source of the leak, if possible, and send an online maintenance request. Whatever you do, do not ignore these issues - we want you to contact us ASAP so that we can look into the problem, protect you and minimize the damage to the home.
Homeowner's Association Rules
In addition, a tenant in an individually owned home has to abide by the Homeowner's or Condo Association's rules and restrictions. You should have received a copy of these rules at the lease signing. Please read through them, understand them and do your best to abide by them. Even if some rules may seem silly, you will still need to follow them. It is not fun when neighbors report you for a rule violation and you are fined! The best way to avoid neighbor run ins is by following the rules and restrictions.
What Constitutes an Emergency Repair Situation?
We often have to educate tenants on what is an emergency and what, in our definition, is not. Here are a few examples:
A leaking or non working toilet - If you sense a water or plumbing leak at the base of a toilet, did you turn off water to that toilet? If there are other working toilets in the home, losing the use of one toilet overnight would not constitute an emergency repair.
Heat/Air Conditioning - If it is 65 degrees outside and you lose your heat, this is not an emergency. However, if it is 10 degrees outside and your heat stops working, this is an emergency.
You Lock Yourself Out of the House - If you lock yourself out of your home during our office hours, we are more than happy to assist you. Please call ahead, and come to our office to pick up an extra key. However, if it is after hours or on weekends, you'll want to call a locksmith at your expense.
Our Property Managers - Our property managers go home at night to their families and, unless it is a true emergency, will handle your request in the morning. Please be as specific as possible in your voice mail or email message so that our property managers can act as efficiently as possible.
>> See How is a Tenant Repair Request Handled for my Rental Property.
By understanding your responsibilities, we hope for a positive and pleasant leasing experience for all parties.
Be sure to check your lease so you understand your tenant responsibilities and if you have any questions, be sure to contact myself or your property manager. By understanding your lease responsibilities and what's different about renting an individually owned home vs. an apartment, we know you will truly enjoy your home!
Welcome!