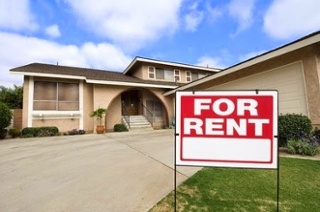 Before You Hire a Property Management Company Ask 17 Questions!, we mentioned that a property manager helps you with the day-to-day obligations associated with renting out your home.
In this article, we want to go into more detail so you better understand what a good property manager does on your behalf, and how assuming those obligations gives you peace of mind and lets you move on with your life!
There are 9 risks a good property manager takes over on your behalf:
1. Market your home to prospective tenants
A property management company markets your home to prospective tenants ensuring that your property remains vacant for the shortest time frame possible, thereby maximizing your income potential. Your property management team may choose to market the home for rent via a posting on the multiple listing service, online advertising, a posting on the management company's website, newspaper advertising, or a for rent sign on the property.
2. Fill rental property vacancies
The property manager will meet with interested tenants to show the house, answer any questions, and draft lease agreements. Filling vacancies in the home should be done quickly and efficiently - but with caution - to minimize the amount of time the property is empty.
3. Determine tenant worthiness
This is one of the most critical roles a property management company plays: screening prospective tenants and determining whether the tenant is right for your property. This should include a credit history assessment and background check. A thorough check of the prospective tenant's background helps inform the property manager's decision of tenant worthiness.(See Why Tenant Qualification is Important.)
4. Negotiate and document rental property leases
Tenants may request variations to the original lease terms - for example, length of the lease, the presence of pets, or payment details. The property manager will work with the tenant to negotiate and document any changes to the standard lease agreement. The lease should be very detailed and review all issues that may come up between landlord and tenant.
5. Maintain proper records for the rental property
A property management company maintains records of all income and expenses for a property. Documentation and receipts for maintenance performed on the property should be carefully cataloged and reported to the homeowner on a regular basis.Records should be completely transparent so that you can understand your account at all times.
6. Collect rent from the tenant
The property manager is responsible for collecting rent, security deposits, and damage deposits from the tenant and disbursing net income to the homeowner. Tenants who make late payments, or those who fail to pay, are held responsible for the terms of the lease agreement.
7. Follow local, state, and federal laws that regulate rental properties
There are a variety of local, state, and federal laws and regulations that regulate rental properties that your property manager should follow and ensure that all guidelines are adhered to. These may include record keeping and reporting, the method of refunding deposits, and the basic procedure of renting properties.
8. Perform rental property maintenance
Keeping the property in good condition and in working order is an important job of the property manager. Tenants will contact the property management company when something is in need of repair. The property manager will also ensure routine maintenance is performed on the home such as roof, HVAC, and electrical inspections.
9. Report to you, the landlord, on a regular basis about the rental property
A property management company will keep the homeowner informed on the status of the property, expected vacancies, necessary maintenance, and upgrades that need to be done to the home.
All 9 of these risks associated with being a landlord are ones that a property management company can easily perform on behalf of a landlord. (See Chesapeake Property Managers Describe a Typical Day.)
To learn more about what a property manager does, contact Chesapeake Property Management, Inc. We are proud to serve the needs of homeowners who trust us to manage their properties. We are available to answer any questions you have about property management and renting our your home.