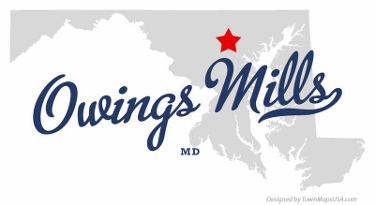 Are you looking for a rental property in Owings Mills, Maryland? Here is an update to my blog article from one year ago.
>> See
What Prospective Tenants Should Know About the Owings Mills Rental Market
Let?s see what has changed.
What's New About Renting a Home In Owings Mills?
1.

The rental market is moving very fast right now!

Based on the number of phone calls and email inquiries in the past few weeks, I feel that the rental market is moving much faster this year than last year. There are just so many people choosing to rent a home over buying a home.

June is definitely the moving month here in Baltimore and we are getting many inquiries from Baltimore Ravens players, Johns Hopkins residents and fellows, Department of Defense contractors moving to Ft. Meade, and other people new to Baltimore. Rental homes in good condition, priced right and with some updates are moving very quickly and usually have multiple applications.

I know this may make many out of towners uncomfortable, but please trust us on this, you have to be realistic and make fairly quick decisions so that you can secure the home that you want.

>> See Moving to Owings Mills, Maryland? 11 Reasons You'll Love It!

>> See Moving To Baltimore Because of Match Day?

>> Click to search our available rental properties.
2.

Follow our systems and processes.

We have been in business for over 17 years and have put systems and processes in place to protect many parties. Yes, we do require prospective applicants to complete an application up front, before we show them rental properties.

This system protects the occupants of the property, whether they be tenants or the owners. It protects our agents and it also protects you from wasting your time and getting your hopes up on a property that may not meet your needs.

A checklist is on the front page of our application; please follow it as much as possible.

>> See Thinking About Applying For A Rental Property? Here's The Process
3.

Rent from Chesapeake Property Management, Inc. It really does make a difference.

Property management is not a regulated industry here in Maryland so there is quite a wide range of professionalism and experience in the business. Many first-time landlords, part time real estate agents and property management companies do not know what they are doing and you do not want to get into a lease with them.

Please, do your homework before you submit money and paperwork to a stranger.

Or, better yet, just go with a Chesapeake Property Management property and you will get the service that you deserve.

>> See 9 Reasons To Rent a Chesapeake Property Management Home in Baltimore

>> See Who Can You Trust in Property Management?
4. Be knowledgeable about your lease responsibilities.
There is a big difference between renting an individually owned home vs. an apartment or corporate owned home. Read your lease carefully. Know your rights and responsibilities and do your research before you hand over money and your signature on the lease.
>> See Renting an Individually Owned Home vs An Apartment: What's Different?
Welcome to Owings Mills and the Baltimore, Maryland area!
You'll love the Baltimore, Maryland area. There are so many great neighborhoods, restaurants, and shops and we are an easy day trip to the best cities on the East Coast. So, welcome to Baltimore and we hope you enjoy our home town!
>> See Our 5 Favorite Baltimore Area Neighborhoods
>> See Owings Mills Doggie Paddle Raises Money For Baltimore Humane Society
>> See Owings Mills Metro Centre Is Happening! Here's What You Can Expect
We look forward to working with you to help you find a rental property in Owings Mills.