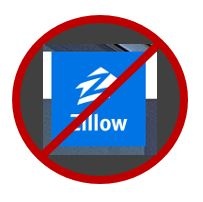 Are you looking for a Baltimore rental property? Please don't look on Zillow! You'll be disappointed.
If you are looking to rent a home in Baltimore at this time of year, the market is moving very fast. Due to the Baltimore Ravens practice schedule, John Hopkins Hospital and the University of Maryland, we have a lot of movement in the months of June and July. And it is hard to keep up with the phone calls and the emails. So here are some tips to make your move as smooth as possible:
>> See Moving To Baltimore Because of Match Day?
>> See Moving to Owings Mills, Maryland? 11 Reasons You'll Love It!
Tips For Successfully Finding a Baltimore Rental Property
1. Visit Chesapeake Property Management Directly
If you want the most accurate website of our managed rental listings, go directly to Chesapeake Property Management website and check out our available properties. This is the only rental site that we directly control and directly enter our homes into. As we get applications and leases, we update this site as often as possible. So, for accuracy for our listings only, this is the "go to" site. If you don't see any homes that you like, check back tomorrow as we update daily.
>> See 9 Reasons To Rent a Chesapeake Property Management Home in Baltimore
>> See Thinking About Applying For A Rental Property? Here's The Process
2. Visit Yaffe Real Estate's Rental Property Listings
If you want to see all of our rental listings in the Baltimore area, go to Yaffe Real Estate's listing of properties for rent. Some landlords hire us to market their homes and find them a new tenant but then choose to manage the homes themselves. So here is where you will find all of our rental listings, regardless of whether we are managing them or not.
3. Search Multiple Listed Rentals on Yaffe Real Estate
To search all multiple listed rentals, listed by all brokers, go to Yaffe Real Estate's property search tool. If we don't have the property listed, let's see if someone else does. Beware though - many landlords and other agents "dabble" in rentals and property management and really don't know what they are doing. We can help you find the home but we can't guarantee that it will be a positive rental experience. So, be careful before you sign that lease.
>> See 19 Questions To Ask Your Landlord Before You Rent
>> See Who Can You Trust in Property Management?
4. Search Realtor.com For National Rental Listings
If you feel that you must check a national search portal, I recommend Realtor.com. It is the most accurate because it gets listings directly from MRIS, our multiple list. So the listings are more timely, more accurate regarding data and it is just an easier site to navigate.
5. Rental Properties Listed On Zillow Are Not Accurate!
Zillow, Trulia, Hotpads, etc. are just not accurate sites. These third party sites get their listings from the above 3 sites and we have no control over the accuracy or timing of this information.
So every day, we have numerous tenants email and call us from these syndicated sites. The listings they call us about are usually unavailable - they were rented days, weeks and sometimes even months ago and it is so frustrating and time consuming for all parties.
Or they call us with wrong information - wrong pricing, wrong amenities. etc. Please, if you want accuracy, do not go to these syndicated sites.
>> See Zillow, Trulia or a Property Management Company for Help Renting in the Baltimore Area?
>> See Why You Shouldn't Use Third Party Sites To Find Real Estate Listings
If You're Serious About Finding a Baltimore Rental Property, Call Chesapeake Property Management
But if you really want an efficient rental home search, contact us directly. Email is best.
Tell us what you want and we will give you the straight talk. By going through our application process, keeping the lines of communication open and staying on top of the details, we are confident that we can make your move to Baltimore as pleasant as possible.