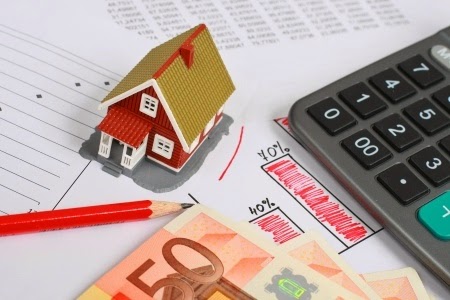 Are you thinking about renting a home? If yes, here's how to choose a tenant agent.
Just as it is important to find just the right real estate agent to help you buy a home, it is equally important to find the right agent who can help you rent a home.
Choose wisely and don't just go with any agent. Just because a real estate license legally permits all agents to represent tenants does not mean that they should represent tenants. You need an agent who is knowledgeable about rentals, knows the rental process and embraces rentals as part of her business.
Here's advice on how to identify the right agent for you.
Does Your Agent Like Rentals?
Most real estate agents hate rentals.
Every day, agents call us and say "I really don't do rentals. I hate them. I am only doing it as a favor."
Well, if you are a prospective tenant, do yourself a favor and find out what your agent's attitude is about rentals. If the agent you are considering doesn't "do rentals" and hates them, find someone else to represent you as a tenant.
You see, someone who doesn't like rentals will end up doing you a disservice. Agents who hate rentals do not qualify their clients, don't take the time to understand the application process, don't understand the lease clauses and, usually, due to their attitude, make everything much more complicated for all parties involved.
We would rather deal directly with the tenant. So, if you are applying for one of our rental properties, choose an agent who understands and embraces rentals or, better yet, just contact Yaffe Real Estate.
>> See 9 Reasons To Rent a Chesapeake Property Management Home in Baltimore
Questions To Ask Your Tenant Agent
So what should you look for? Here are a few questions:
1. How many rentals/leases did the agent do within the last 12 months?
Your agent should do rentals on a regular basis, not just one time per year as a favor to a friend. It is a specific market niche and you want an agent who has experience and knowledge in it.
2. Do they represent mostly landlords or tenants? This is important as obviously, who you represent affects your mindset and your knowledge.
3. Do they work closely with a property management company? We think it is a plus because a good property management company often knows about properties coming on the market and specializes in rentals and the management of properties.
>> See What Do You Look For In A Property Management Company?
4. Do they specialize in a specific community or neighborhood? Once again, going local is important. Though temporary, this rental will be your home and you want to make sure it is a good fit.
>> See Relocating to Anne Arundel County? Try Hanover and The Arundel Mills Mall Area
>> See Moving To Baltimore Because of Match Day?
>> See Moving to Owings Mills, Maryland? 11 Reasons You'll Love It!
>> See Relocating to Anne Arundel County? Check Out Piney Orchard in Odenton, Maryland
>> See Our 5 Favorite Baltimore Area Neighborhoods
5. Do they know the HOA and condo rules and whether your needs/wants fit with the community rules? Communities and landlords have rules and you want to make sure that this is a good fit. Rules on pets, parking, smoking, pools, etc. Know what you can and can't do before you get into the lease.
6. Do they understand the process and guide you through it? Each landlord and each property management company has a different application process and your agent should help you navigate all of these processes without you having to pay out an application fee each time.
>> See Thinking About Applying For A Rental Property? Here's The Process
7. Why does the agent do rentals? Are they new and desperate? Or do they really love and embrace tenant representation? I know this sounds sappy but it is important. In most large brokerages, brokers will have their newest, "greenest" agents practice on tenants until they move up to buyers. That is not what you want. You want an agent who represents tenants because they want to, not because they have nothing better to do.
>> See How Chesapeake Property Management Came To Be
Find Your Rental Home With Your Agent!
Once you have the right tenant agent, go out and find a great home. Get pre-qualified, follow the procedures, find a great home and move forward. The rental market moves fast so get ready to make quick decisions.
>> Explore the Rental Homes available.
Enjoy!