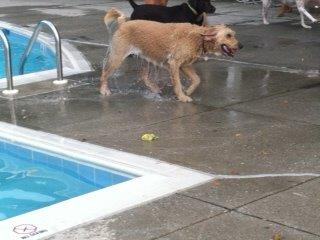 As a landlord, should you allow pets in your rental property? We hear this question every day and, of course, there are pros and cons to this decision.
Before I answer the question, I will tell you that we see a huge trend in millennials owning pets. Some statistics say that it is as high as 76%. So, if you say no to all pets, you are cutting off 3/4 of your rental market.
"Another thing that the millennial generation is keenly interested in is rental properties that accept pets. With more than 3/4 of millennials as pet owners, they will definitely gravitate to a place that allows pets."
Wow! This is a very different trend then we saw 10-15 years ago when only about 1/5 of applicants had pets.
Of course, any decision to accept pets is totally up to you. We have some landlords with high end hardwood floors or very special decor and they absolutely do not want pets. And we respect that decision completely.
Consider Tenant Pets on a Case-by-case Basis
But for most of our landlords, they do not have these high end upgrades and we advise them to consider pets on a "case by case" basis. Dogs and cats are not a "protected class" and, therefore, our landlords can pick and choose which breeds, sizes, pets they are comfortable with.
We always reject dangerous breeds as there is too much liability for the landlord and for us, the property managers. Dangerous breeds include pitt bulls, rottweilers and more. In our application, there is a section on pets where we ask for the breed, the size, the age, photos and sometimes even references for the pet(s).
>> See Thinking About Applying For A Rental Property? Here's The Process
>> See Applying For A Rental Property - Take 2
And in our leases, we ask for additional pet deposits and sometimes even add on a pet fee to the monthly rent. We discuss all of this with the landlord when we are reviewing the pros and cons of each application.
Is there risk associated with accepting pets? Yes. But we can certainly limit your liability exposure a lot by doing our due diligence and papering the transaction thoroughly and property. By taking detailed notes and photos of the home before the lease starts, we can compare the condition of the home before and after the lease and hold the tenant responsible for any damages beyond "normal wear and tear."
We also require our tenants to have tenant insurance and they are held responsible for all liability in the event their pet injures another. According to our corporate attorney, the landlord will only be responsible if the landlord "knows that the dog is dangerous and continues to allow that dog on the property." Fortunately, we have never managed a home with a dangerous dog and hope that we never do so.
>> See What Is Normal Wear And Tear On A Rental Property?
We want our tenants to have a great experience with Chesapeake Property Management, Inc. and we treat them respectfully using our win/win philosophy. In turn, they trust us and usually tell us when they may be considering a pet or if they have specific pet questions or issues. This open communication style is imperative to a positive lease and management experience for all parties.
>> See Why Choose Chesapeake Property Management To Manage Your Baltimore Area Home?
By choosing a property management company with excellent and detailed systems in place, the choice to accept a pet should not greatly increase your risk of damage. Of course, the decision is up to you and you should definitely speak with your insurance company so that you make the most educated decision possible.
>> See Who Can You Trust in Property Management?
If you have additional questions, please contact me anytime.