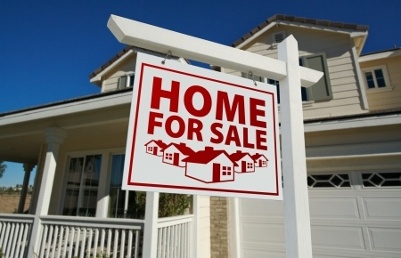 After 17 years and thousands of managed homes, we've noticed consistent signs that indicate that a landlord should sell his rental property and move on.
When is that time? What are the signs? Here's what to look for.
6 Signs That It's Time to Sell Your Rental Property
1. Your rental home is aging and starting to incur multiple expensive repairs.
It is one thing to repair a toilet, a sink, even a hot water heater. However, it is another financial situation entirely when it is time to replace a roof, support a crumbling foundation or install drain tile in a wet basement. These repairs are expensive and can really affect cash flow. Owning a rental property stops being "fun" when repairs start totaling in the several thousands.
2. The decor and style of your rental property are dated.
Some of the homes we manage are 20 years old and look dated. Yes, everything technically works in the home, but the style and layout are outdated.
To make things more difficult, several newer rental communities have popped up in the last few years so prospective tenants have several options and can rent homes with updated decor and layouts - such as stainless steel appliances, granite countertops, large closets and large bathrooms.
If your style is dated - even if everything works in the home - and you are competing with newer construction, it is going to be tough to maintain your rental values. You will either need to (a) invest significant time and money to update your home, (b) reduce your rental price to compete with newer construction nearby, or (c) maybe it is time to consider selling your investment property and just being done with it.
>> See How a Staging Consultation Can Help Your Rental Property Stand Out
3. You have lost interest in being a landlord.
You are just tired of being a landlord and know it is time to end this chapter in your life.
We have one landlord who has been with us for over 10 years. He is savvy and smart and knows that he is going to have to incur some significant expenses in the near future. He has enjoyed being a landlord and having positive cash flow but knows he is on borrowed time with several of his appliances and systems. He has also been receiving notices from his HOA about increased fees and updates needed to the community as a whole. After several excellent tenants, he knows that now is the time to move on. We agree. As sorry as we are to see him go, we know he is making the right decision for himself and his family.
>> See Are You Thinking About Selling Your Rental Property?
4. You can finally sell your home and either break even or make some money.
You never wanted to be a landlord and you have been watching values in the community closely. Before you became a landlord, you evaluated all of your other options - short sale, bringing money to the table - and decided that renting out your home was the best option. But you have been watching values, throwing more money at your mortgage balance and waiting for this moment when the numbers looked right.
>> See Are You Thinking About Selling Your Rental Property?
5. You are settled in your new relationship and new job and don't need your "security blanket" anymore.
You held on to the property "just in case" but you are ready to let go now. You are comfortable in your new job or new relationship and don't need the rental property anymore as your security blanket. Time to look forward, not back, and you know that it is time to let go.
6. You are superstitious!
Most of our landlords love working with us and have enjoyed being a landlord but, when they came to us, they were terrified. They had heard the horror stories and were very afraid. So, even though they have had a good run, they are superstitious and don't want to "press their luck" so they sell as soon as they can.
>> Check out our reviews on Google+!
Is It Time For You To Sell Your Investment Property?
At Chesapeake Property Management, Inc. and Yaffe Real Estate, we take a holistic view of your real estate needs and know that:
Sometimes you should sell your home and sometimes your should rent it out.
Sometimes you should hold for a while longer and sometimes you should pay attention to the signs and cut your losses.
>> See Who Can You Trust in Property Management?
>> See 3 Reasons Why Yaffe Real Estate Got Started In The Baltimore Market
Since most of our landlords live outside the Baltimore area, it is our job to pay attention to the local market, the competition and any other details that may affect your rental property and, when we see the signs, we will tell you. That is our commitment to you. We are here to help you objectively evaluate your specific situation. No two clients or homes are exactly alike so give us a call today. Let us evaluate the pros and cons of all of your options and help you move on with your life.