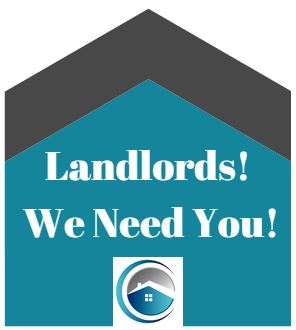 Landlords We Need You! Please continue to forward your invoices and notices to Chesapeake Property Managers!
Why It's Important to Forward Invoices and Notices to Your Property Manager
For most of our property management leases, there are certain invoices and notices that remain in the landlord's name. It is very important, when you receive these notices or invoices, to forward them to us as quickly as possible.
That way, we can manage communications with your tenant and ensure that no services are stopped.
Here are a few examples of invoices and notices relating to your investment property.
Water Bills Remain in the Landlord's Name
In the Baltimore area, water bills come to the Landlord. In most leases, the Tenant is required to reimburse you.
However, the Tenant cannot pay it if you don't forward it to us at Chesapeake Property Management. Our management agreement says that you will forward the water bills to us within 7 days of receipt.
If you are not receiving bills, go online and check your account at Baltimore City Water Services. Make sure you are not delinquent and that you keep up on your account, even if the government forgets to send you the bills.
Yes, we know that you are often out of state (or out of the country) and it is very difficult for you to keep up with these bills. However, we have found that the water departments are not very efficient so we try to request as few changes from them as possible. We have had some situations where our landlords did not receive water bills for months or years, and the tenant came home to discover the water shut off to the home. The water department just failed to provide any invoices or notices at all. So, if possible, be proactive in monitoring your water bills. Water is billed every 3 months or so; if you can log on every 90 days, that would be great. It is important.
Homeowner or Condo Associations Prefer to Communicate with the Landlord
It's critical that you forward us all Homeowner Association or Condo Association notices and updates.
As your associations send you notices regarding the community in general (i.e., dumpster day, parking lot improvements, playground rules, etc.) and/or notices about your specific home (violations of parking rules, noise rules, etc.), please forward them to us as quickly as possible.
We need to educate your tenants on what is happening in the community and need your help to keep the information flow going. Your Tenants want to be good neighbors and by keeping them in the loop, they can abide by all of the rules and regulations.
We often find that the community management companies only want to communicate with you, the landlord, and will not add us to your account for communication purposes. So, we do rely on you to send us any and all notices that you may receive. If in doubt, send it over.
We pride ourselves on finding and educating your tenants so that they have the same pride of ownership that you had in your home. By keeping the invoices, notices and communications flowing, we can get everyone on the same page and prevent misunderstandings down the line.
>> See How Chesapeake Property Management Came To Be.
Thanks for being such great landlords!