When you are preparing your home for the rental market, if your goal is to attract the best tenants and maximize your rental income, here are the necessary steps that we recommend for you.
Make Your Rental Property Attractive and Appealing
We strongly recommend that you spruce up your home. Neutralize all those paint colors, replace all the carpets that are stained, steam clean the carpets, professionally clean the home, and work on your exterior landscaping. All of these things matter because tenants today look at photographs and videos, and they do drive- bys. If your home does not show well, prospective tenants are not even going to schedule an appointment to come inside.
In addition, by putting the time and sweat equity in now, you'll make your home look as good as possible and, at move out, we can hold the tenants to a high standard. When you turn your property over to tenants in excellent condition, they are going to know that this is the way we expect to receive it back.
Keep Your Property Legally Compliant
Make sure your rental property is in compliance with all local laws and regulations. In Baltimore County and in Howard County, you need a rental license. In order to get a rental license, you need to pass a rental inspection. You want to pass the first time, so it's important to make sure everything is working properly. Look at plumbing, electrical and mechanical repairs that might be necessary. If you have been putting any repairs off, hire a licensed and insured contractor to do those repairs correctly. This isn't just so you'll pass the inspection. You also want your tenants to be safe when they're living in your property.
Make the Necessary Insurance Changes
Contact your insurance company. You need to transfer your insurance policy from an owner occupant policy to a landlord policy. You also need to add liability coverage. Understand the limits of your policy, and add any additional clauses that will protect you in the future.
Consider Your Tax Implications
Contact your tax advisor. You want to make sure you set up your records properly from the start so you can take as many deductions and as much depreciation from the start. Talk to your tax advisor about potentially selling in the future, and what the tax implications are. That way, you can work the calendar to your advantage.
Check Your Temperament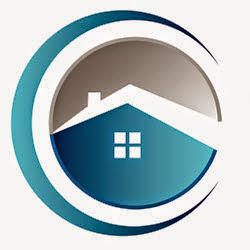 Make sure that you have the temperament to be a landlord. As you work through this checklist, if at any point you decide this path is not for you, that's okay. We're here to help you weigh the pros and cons of renting out your home, and if it's not what you want to do, we can help you find the option that works best for you. If you have any questions, please contact us at Chesapeake Property Management.