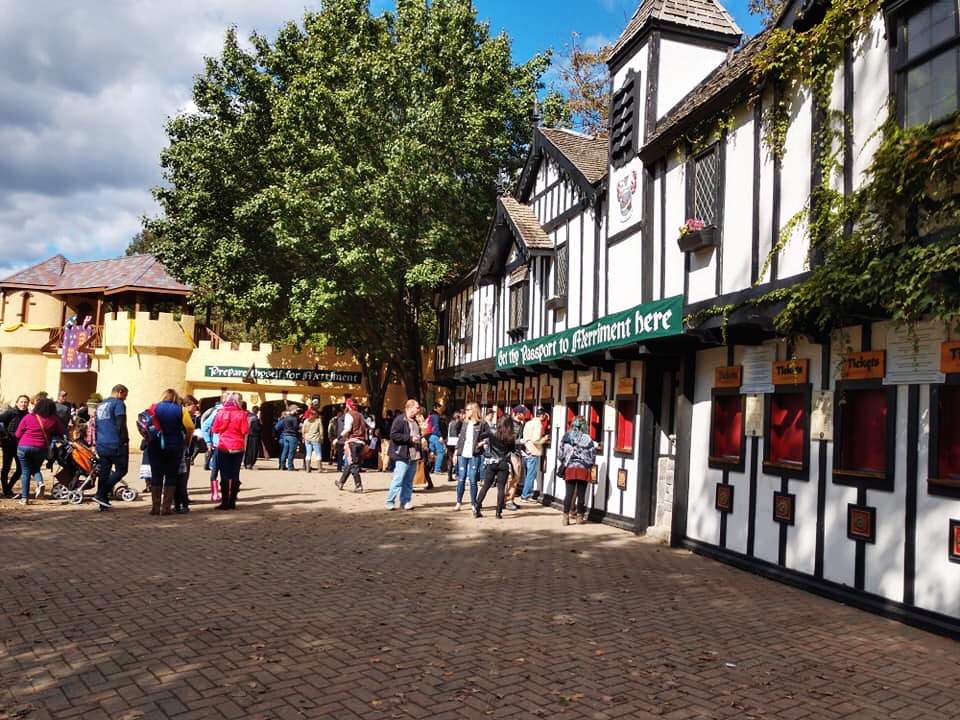 Get there early and purchase your tickets ahead of time. The festival usually sells out quickly!
The Maryland Renaissance Festival is a great fall weekend activity. Located in Crownsville, Maryland, the festival begins in late August and runs through the end of October and is the second largest renaissance fair in the United States!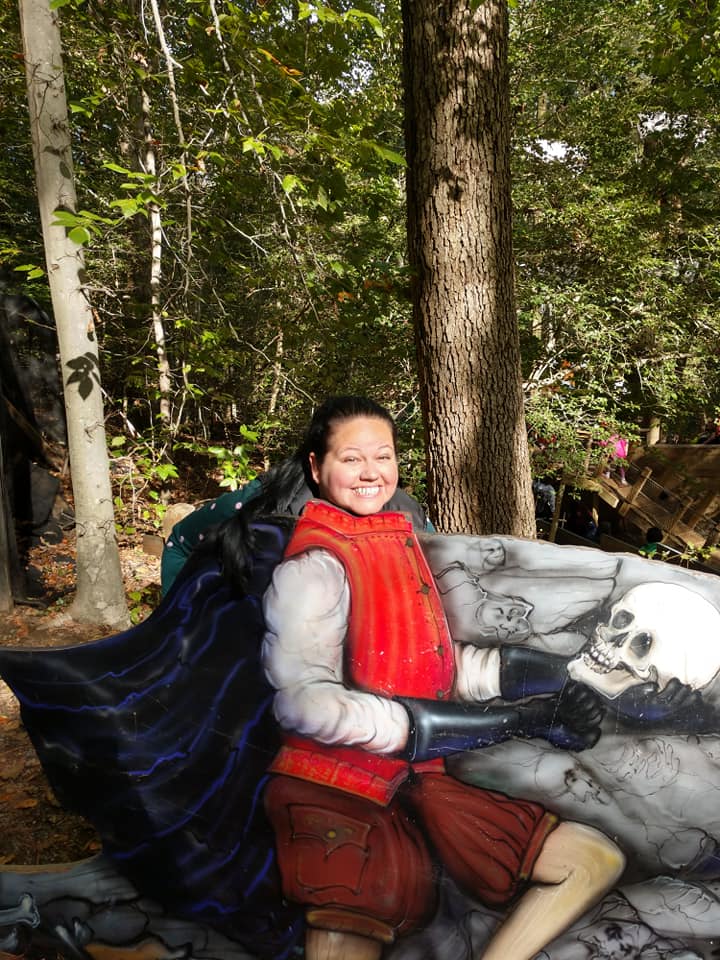 Lindsay Laws, your fantastic Anne Arundel County Property Manager, taking an opportunity to pose as William Shakespeare!
Visitors can enjoy a variety of performances including jousting, music, knife throwing, juggling, comedic performances, as well as a variety of theater performances. While making their way through the festival, visitors get to interact with period actors throughout the streets, making for a more authentic experience.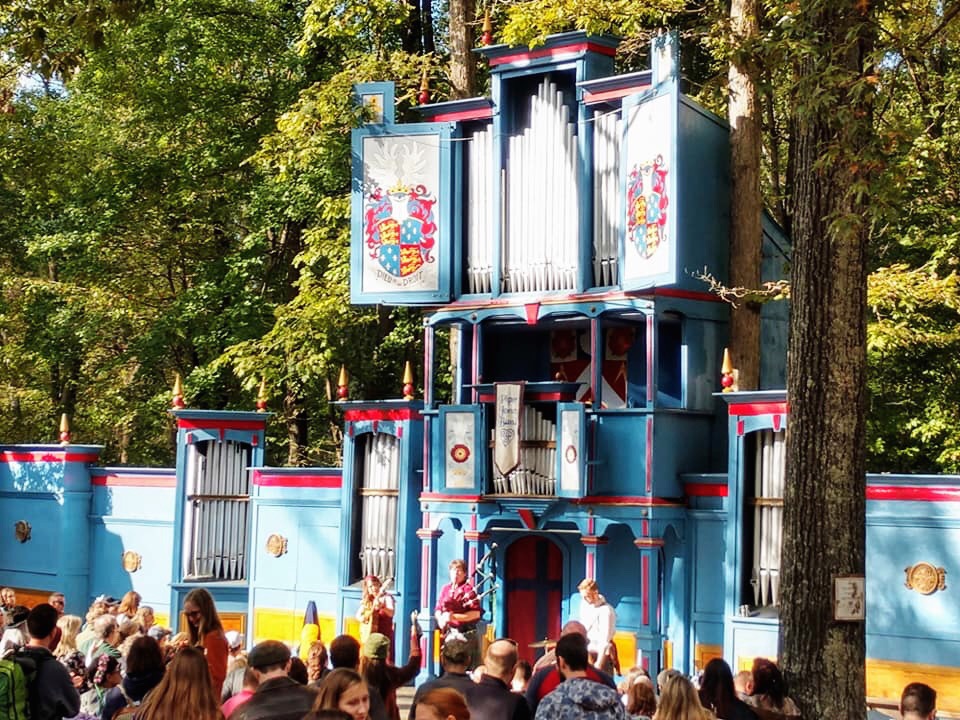 Be sure to checkout the festival map and website to see a list of performances to see before you go!
The festival also offers a variety of foods from various vendors, the most popular being the turkey leg or cheesecake on a stick! With all of the options they have to offer there's no way you will be leaving hungry! There are also shops that line the streets with souvenirs and crafts. You can pick up a flower garland, get your face painted, and even watch live glass blowing!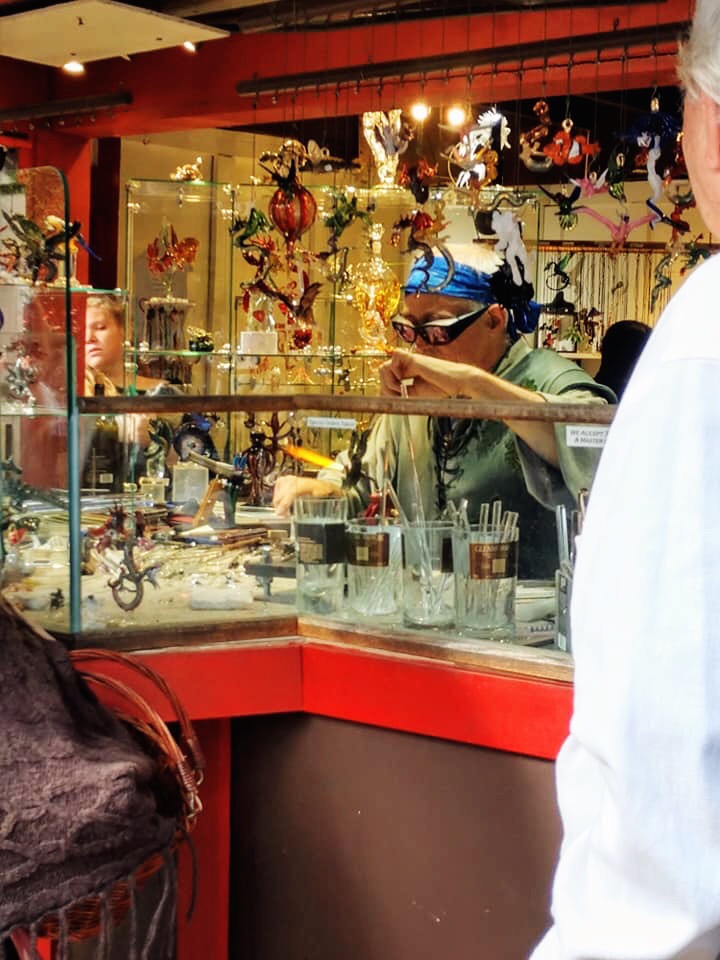 Glass blowing artist showing visitors how he makes his unique crafts!
A trip to the Maryland Renaissance Festival is surely a unique and fun experience. Plan your trip today! https://www.rennfest.com/