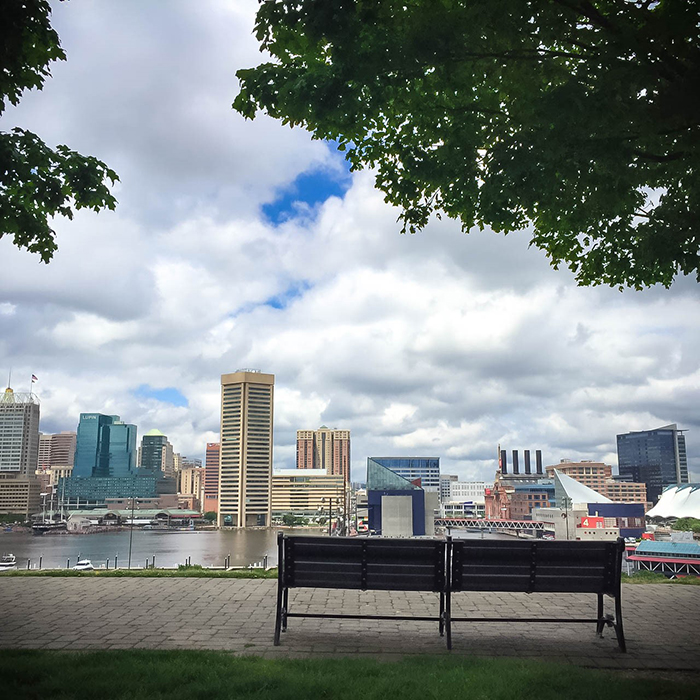 The rain cleared just in time yesterday for an afternoon walk through Federal Hill, one of my favorite Baltimore neighborhoods. The day started out gloomy and bleak, but by lunchtime the rain clouds disappeared and the sun was shining!
Our Baltimore City office is ideally located on the edge of Locust Point, bordering the beautiful and iconic neighborhood of Federal Hill. Not wanting to waste a moment of the nice weather, I grabbed my keys and stepped out of our building and onto the street. I started my walk in the direction of the American Visionary Art Museum, one of my favorite museums in Baltimore because of it's fun and quirky exhibits. As I approached the museum I couldn't help but notice the bright sidewalk mural depicting our national anthem. The museum brings visitors of all ages to this Baltimore neighborhood.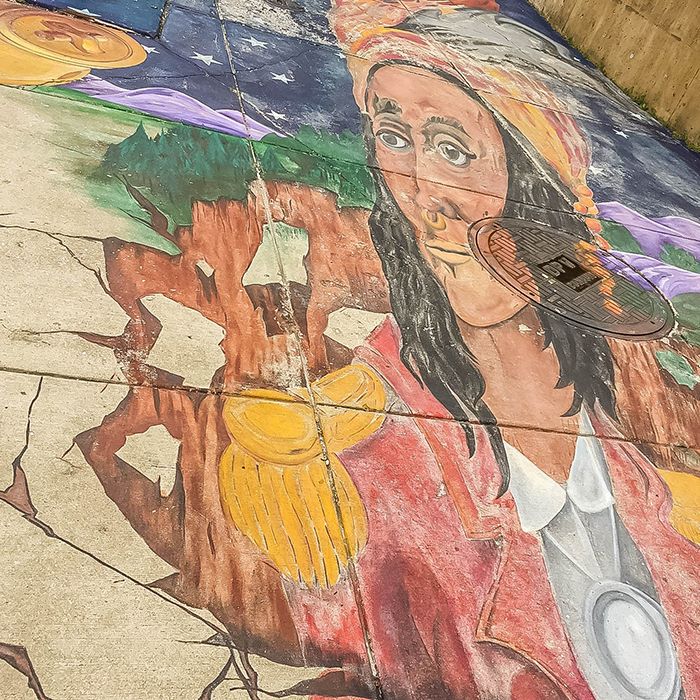 I walked through the American Visionary Art Museum sculpture garden and found myself at the bottom of Federal Hill. I followed a path that led me up the side of the hill, taking my time to admire all of the beautiful flowers that were in bloom.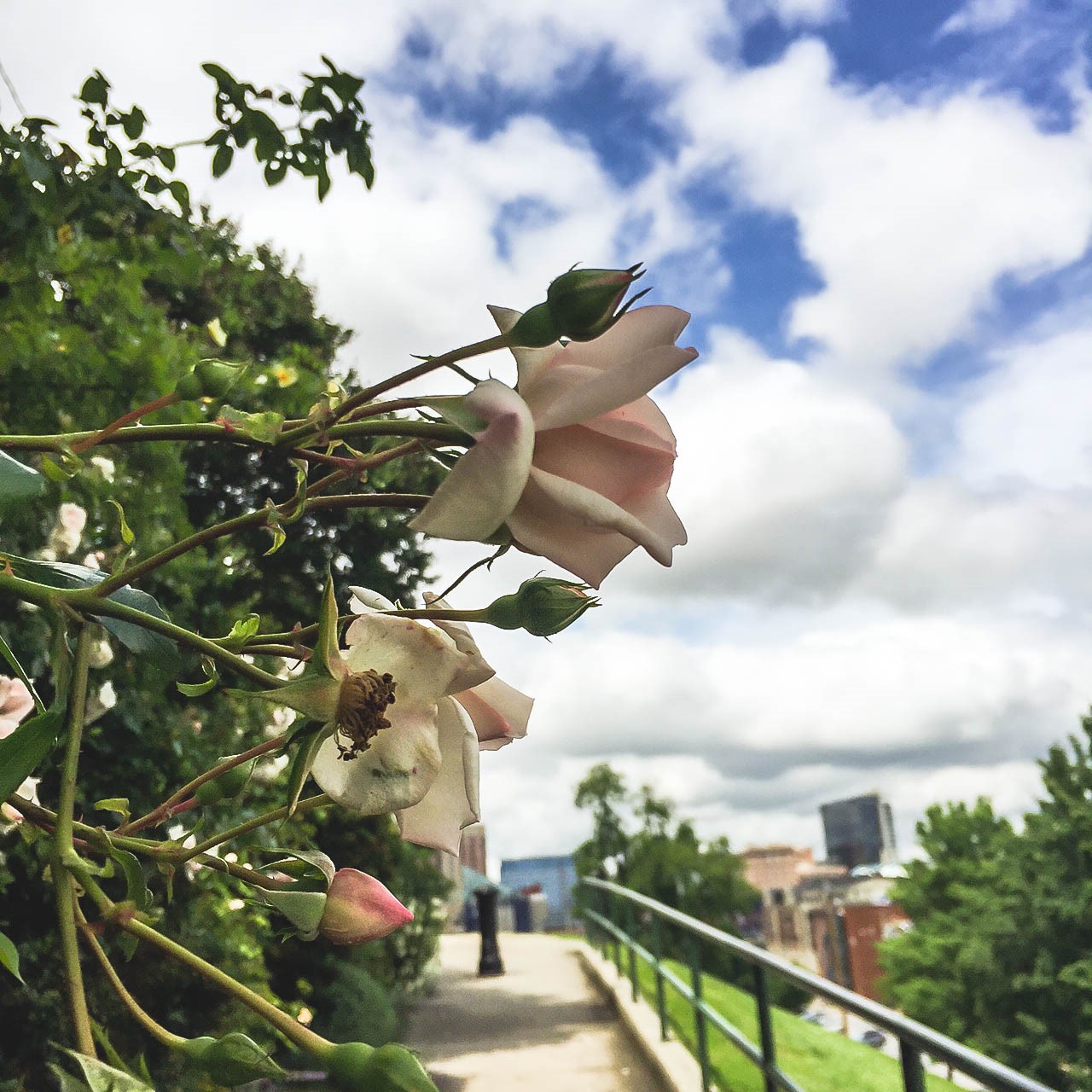 I made my way to the top and took a seat on a bench at the edge of the hill, overlooking the inner harbor. As I sat, I saw many others enjoying the beautiful weather. I spotted a pair of runners going out for an afternoon run, students playing frisbee, and a handful of locals taking their dogs out for a walk.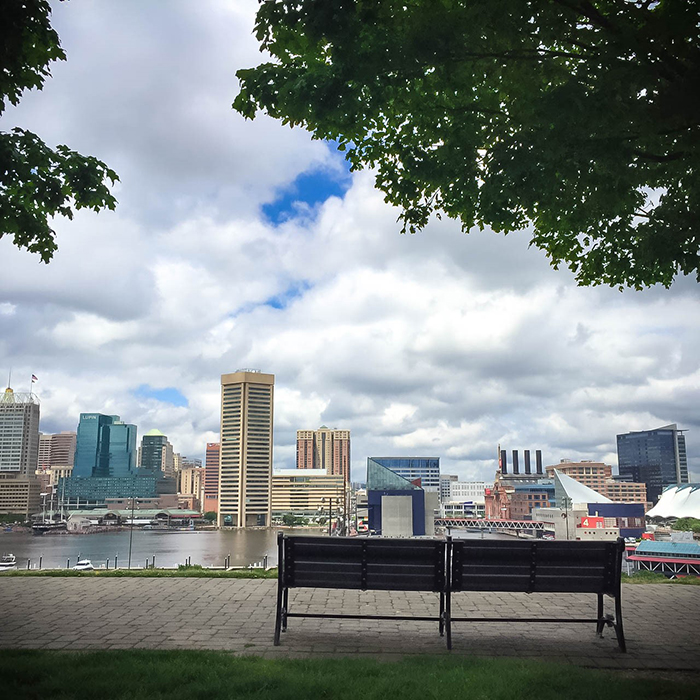 As I sat admiring the view, I thought, what a great way to spend my lunch hour.
-Meggie
Moving to Baltimore because of Match Day? Check out our blog that talks about the best Baltimore neighborhoods to consider here.
Meggie is our Marketing Director. She is a Baltimore local and enjoys spending her spare time exploring and photographing Baltimore City.