Meet the Team
Wayne Yaffe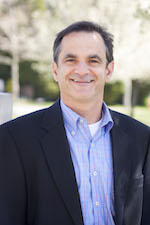 As Owner and President of Chesapeake Property Management, Inc., Wayne strives to treat each rental property as if it were his own. A former homebuilder, Wayne brings his experience and knowledge into each property management situation so that he can provide the best customer service possible to his clients. Chesapeake Property Management is currently managing over 200 properties in the Baltimore Metro Area and are here to provide "peace of mind" to clients who are all over the world.
In his spare time, Wayne enjoys golfing with friends, listening to great music, cooking for the family, traveling to new places and spending time at home.
---
Linda Bass Yaffe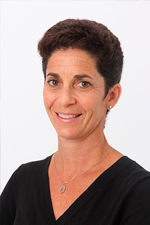 With her husband Wayne, Linda co-founded Chesapeake Property Management, Inc. in 1997. At the time, Linda was running a Century 21 franchise and saw a need for property management services in the community. Learn more by reading How Chesapeake Property Management Came to Be.
Linda, a former corporate attorney, handles all of the legal work for the company. She reviews rental applications, leases, addenda and all of the tricky legal situations. Linda helps homeowners who have decided to become landlords make smart renting decisions — such as how to set rental value, how to maximize value and when to sell off the property. By looking at a customer's entire real estate portfolio, Linda can help each customer achieve his or her real estate goals. She also runs Yaffe Real Estate , a Baltimore Metro Area boutique real estate brokerage that serves all of the real estate needs of its clients.
A lifelong Baltimore resident, Linda enjoys Baltimore's easy access to restaurants, shopping, parks, great neighborhoods and friendly people. A Ravens season ticket holder, you can often find her cheering on the Ravens, the Terps, and the Orioles.
---
Juli Stein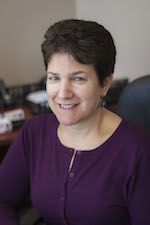 Juli, a Senior Property Manager, has been at Chesapeake Property Management, Inc. since 2009. By acting as a liaison between landlords and tenants, Juli ensures that each home is cared for as if it were her own. Prior to joining our team, Juli was an office manager for over 10 years for an electrical contracting firm. Juli is excellent at listening to her clients, assessing the situation and hiring and organizing the appropriate contractors for the job. Juli's communication skills are second to none and she prides herself on her customer service and excellent communication with her clients.
Juli resides in the Baltimore area and loves living within a short ride of the beach and the mountains. She enjoys everything Baltimore has to offer, from shopping to culture to sports. She is a proud Baltimore Orioles and Ravens fan and loves to crack open blue crabs in the summer time.
---
Lindsay Laws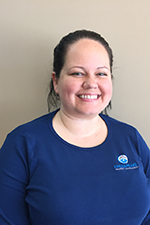 How long have you been on the Chesapeake Property Management team?


I joined the team in 2015.

What is your role with the company?


Property Manager

What did you do career wise before Chesapeake Property Management?
I was a 911 Dispatcher in Palm Bay, Florida, a Banker at PNC Bank in Indialantic, FL and I worked in retail at VF Outlet (Vanity Fair, Lee, Wrangler outlet) in Vero Beach, FL.
Where are you originally from?


I grew up in Crofton, Maryland. After I graduated from Sweet Briar College with a Psychology degree, I moved to Palm Bay, Florida for warmer climate. I recently moved back to Crofton because I missed the culture and weather (yes, even the snow!)

What you love best about your job?


So far, I love being able to help people. I enjoy helping people through renting out their home for the first time. Or being there for someone who is stressed with moving into their new home. I take pride in being dependable and sincere and CPM is a company that values those qualities.

Favorite Baltimore insider activity?


I love being so close to the Royal Farms Arena in Downtown Baltimore. There are so many unique shows and concerts that come through Baltimore. The Arena is such a great venue, there is not a bad seat in the house!

What do you do in your free time?


Being back in town, my husband and I are taking advantage of local Baltimore pubs and restaurants, being close to Annapolis (Go Navy!), and taking day trips to D.C. We are looking forward to spending our Summer weekends on the Chesapeake Bay.
Here are some of our recent recommendations: Lures Bar and Grille in Crownsville...Pratt Street Ale House in Downtown Baltimore...and DuClaw Brewing Company in the Arundel Mills shopping plaza...and of course, Ledo's Pizza is our favorite.
From March to April in DC is the National Cherry Blossom Festival. There are so many fun events for adults or families.
There is also the Marine Corps War Memorial in Arlington, where the Iwo Jima flag raising statue is located, just over the Potomac River across from DC.
---
Kristin Karukas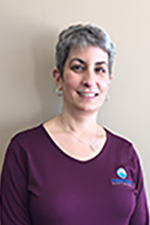 Kristin is an Office Manager at Chesapeake Property Management, Inc.
---
Belinda Kilby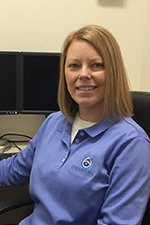 Belinda is an Assistant Office Manager at Chesapeake Property Management, Inc.
---
Joe Velez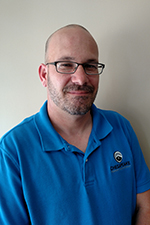 Joe is a Maintenance Coordinator at Chesapeake Property Management, Inc.