Sam Montone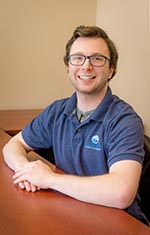 1. Tell us about your background: I grew up in Phoenix, Maryland. Before working with Chesapeake Property Management, I worked in high end customer service in the fine dining industry.
2. What is your role at Chesapeake Property Management? I am the Assistant Maintenance Coordinator. I review the maintenance requests we receive from our tenants through the online tenant portal. I reach out to the tenants and help them troubleshoot smaller maintenance items. If necessary, I then escalate the repairs to one of our licensed and insured vendors.
3. Why does your role in the company make a difference? I am helping maintain our landlords' properties by ensuring all maintenance requests are being handled properly and efficiently.
How We Protect Your Anne Arundel County Property: Part 4 How We Handle Repairs
Sam@chesapeakepropertymanagement.com
Phone: (443) 588-5761
---