Mary Towle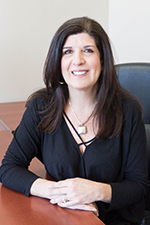 1. Tell us about your background:
I grew up and currently live in Baltimore County. I worked for my family business before transitioning into the Real Estate industry. I have been working in Real Estate for over 15 years.

2. What is your role?
I am a Licensed Real Estate Agent. I help our landlords prepare their homes for the rental market by discussing the property's condition and any possible improvements they can make, educating them on local laws and regulations (i.e. rental licenses,) and helping them set a realistic rental price for their home.

3. What do you enjoy about your job the most? I also really enjoy helping landlords transition their rental property into a sale. Some of our landlords want to keep their homes as a rental property for investment purposes, others may be planning on moving back, and some may want to sell in the future. Whatever they need, I'm here to help them figure out what the best decision is for them and their situation!