Jessica Alperstein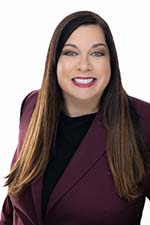 1. Tell us about your background:
I was born in Pikesville and grew up in Baltimore County. I worked previously in the food and beverage industry prior to working in Real Estate.

2. What is your role? I am a Licensed Real Estate Agent. I work with our landlords to prep their homes for the rental market so that they can get the most money possible in the shortest time.