Juli Stein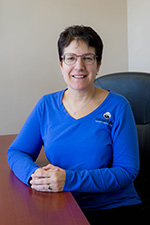 1. Tell us about your background: I was born and raised in Baltimore City. I worked for an electrical contracting company as an office manager for 10 years prior to working for Chesapeake Property Management. Working in that field I worked with many property managers and after being with the company for so long, I wanted a new challenge!
2. What is your role at Chesapeake Property Management? I am a Senior Property Manager, currently managing 100+ homes in the Baltimore area. I act as the liaison between tenants and landlords and tenants and our vendors. I'm here to ensure that our landlord's largest investment is properly cared for and maintained in their absence.
3. Why does your role in the company make a difference? I take a lot of pride in my work and make sure that all vendors are vetted thoroughly, that the home is safe for the tenant and that all parties abide by their responsibilities in the lease so that everyone has a positive leasing experience.
9 Risks a Good Property Manager Takes Over On Your Behalf
How a Good Property Management Company Can Save You Money
---